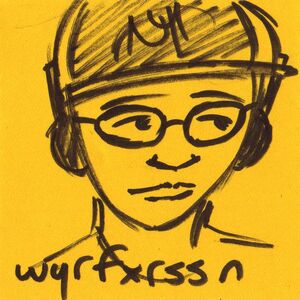 Wire Fixerson, the lowly son of a wire fixer, started rapping in late 2009-early 2010 at the young, young age of 16, at first under the gay-ass moniker Lanke (his last name), eventually shifting to his current and permanent title Wire Fixerson. The name comes from screen name, wyrfxrssn (wire fixer's son). He's working on a thus-far untitled album for release late 2010 with no feats so far (although he still expects fucking B-Type and Projekt Zero to send him that verse and hook they said they'd do for a track). He does album reviews for TG, but other than that he has no job. He's trying to save enough money to go to Nerdapalooza 2011, so if you have a job he can do over the internet and be payed for over PayPal he would appreciate if you would contact him. His email is wyrfxrssn@gmail.com or you can PM him on two thirds of sites called rhymetorrents. He also accepts practically any collab requests. Or maybe you wanna send him a beat. Or maybe you DON'T wanna send him a beat. Well fucking do it anyway. He needs more beats.
Ad blocker interference detected!
Wikia is a free-to-use site that makes money from advertising. We have a modified experience for viewers using ad blockers

Wikia is not accessible if you've made further modifications. Remove the custom ad blocker rule(s) and the page will load as expected.