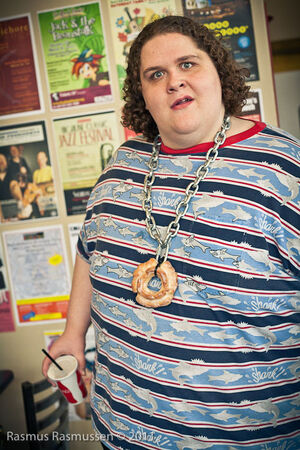 Billy the Fridge is a mighty quarter-ton rapper from Seattle renowned for his freestyling abilities and his eating abilities. He's the Top Pot donut-eating champion, as well as the champion of the 2010 RT 1vs1 battle rap competition.
His first album, Million Dollar Fantasy Freakshow, came out in 2009. Then in 2012, Fridge released Old Fashioned, featuring his smash single "Just A Bill." His EP, Hollywoodland dropped in 2015. In 2017 Billy completed and released his fourth project, titled ill!
When not rapping between donuts he's like "blah blah you suck forever noob blah blah." Or he is streaming himself playing magic the gathering on twitch http://www.twitch.tv/billythefridge.
---
Home site: Billy the Fridge